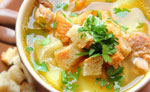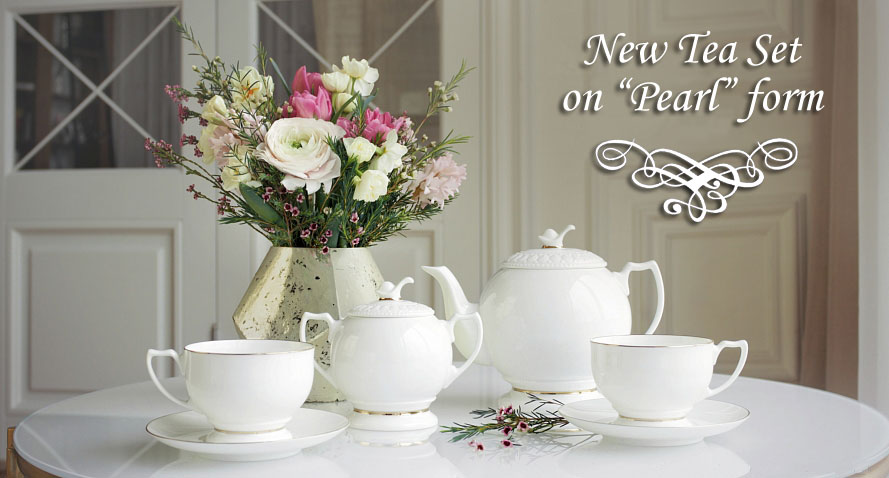 April 5 is an International Soup Day. Soup is a common meal in many countries and probably dates back to the invention of the earliest cooking pots. Today it's easy to open a can and heat some premade soup, but soup is even better when it's made at home. Soup is easy, cheap and usually quick to make and can be stuffed full of healthy vegetables.
Certain soups are traditional to particular areas, such as Borsht in Russia or the well-known Italian soup, Minestrone. Unusually, the famous Spanish dish Gazpacho, is generally eaten cold, making it perfect for summer and spring.
Soup is a healthy and tasty dish for every dinner. How to serve it? Easy, here are some ways!
Finally , here is a receipt of a traditional Russian soup, "Borsht"
  Ingredients
  2 large or 3 medium beets, thoroughly washed

2 large or 3 medium potatoes, sliced into bite-sized pieces

4

Tbsp

of cooking oil

1 medium onion, finely chopped

2 carrots, grated

½ head of cabbage, thinly chopped

2 bay leaves

10 cups water

6 cups chicken broth

5

Tbsp

ketchup
4

Tbsp

lemon juice
¼

tsp

freshly ground pepper
1

Tbsp

chopped dill
Instructions
Fill a large soup pot with 10 cups of water. Add 2 - 3 beets. Cover and boil for about 1 hour. Once you can smoothly pierce the beets with a butter knife, remove from the water and set aside to cool. Keep the water.

Slice 3 potatoes, add into the same water and boil 15-20 minutes.

Grate both carrots and dice one onion. Add 4

Tbsp

of cooking oil to the skillet and

saute

vegetables until they are soft (7-10 minutes). Stir in ketchup when they are almost done cooking.

Thinly shred ½ a cabbage and add it to the pot when potatoes are half way done.

Peel and slice the beets into match sticks and add them back to the pot.

Add 6 cups chicken broth, lemon juice, pepper and bay leaves to the pot.

Add

sauteed

carrots and onion to the pot along with chopped dill.

Cook another 5-10 minutes, until the cabbage is done.
Serve with sour cream and enjoy it!