There is a lot of Fake Lomonosov Porcelain, you can see this on Ebay and other sites.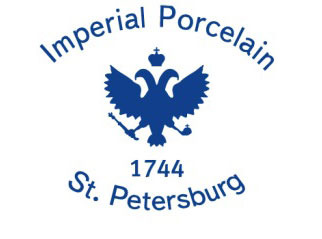 This bottom logo has been used since 2006 till nowadays, this is an original stamp that can be put on the new Lomonosov Imperial Porcelain Tableware.
The Chinese have counterfeited some of the patterns, especially COBALT NET!  You can see if they are selling a lot of Chinese imports  along with Lomonosov its generally counterfeit. 
Original Lomonosov Imperial Porcelain Cobalt Net cannot be produced in China, because our factory has a unique equipment and technologies, and the fake cobalt color is really different from the real one because Chinese hard porcelain cannot be fired at 1400 Co/2552 Fo, only 1300 Co/2372Fo. Original Russian porcelain is fired at 1400 Co/2552 Fo.
How to get genuine Lomonosov Porcelain
1. The best way is to buy Factory Direct.
2. Check the bottom stamp.
3. Ask to see factory contract.
If you are going to buy any Lomonosov Imperial Porcelain item from another source, you may anytime email us and we will help you to identify your future purchase.
See below some pictures which will help you to learn more about fake porcelain.
Image: